"It's the little things that we pick up on, the small gestures that are unique to each person. That's what we see in those we love."

When creating a family grouping it is best to select your foundation piece first. You may have already been gifted one of these pieces. Some good starting pieces are:
The best foundation pieces are those that are facing outwards. These pieces allow more possibilities for interaction with others. 
Next add the Children and Pets. There are so many different personalities, ages and sibling options available, so you can select the figurine that best represents your family.
Here is an example of a family grouping created using a Mother & Father with new Baby, older Sister, younger Brother & Sister as well as the family dog. Groupings are most engaging when the pieces appear to be interacting.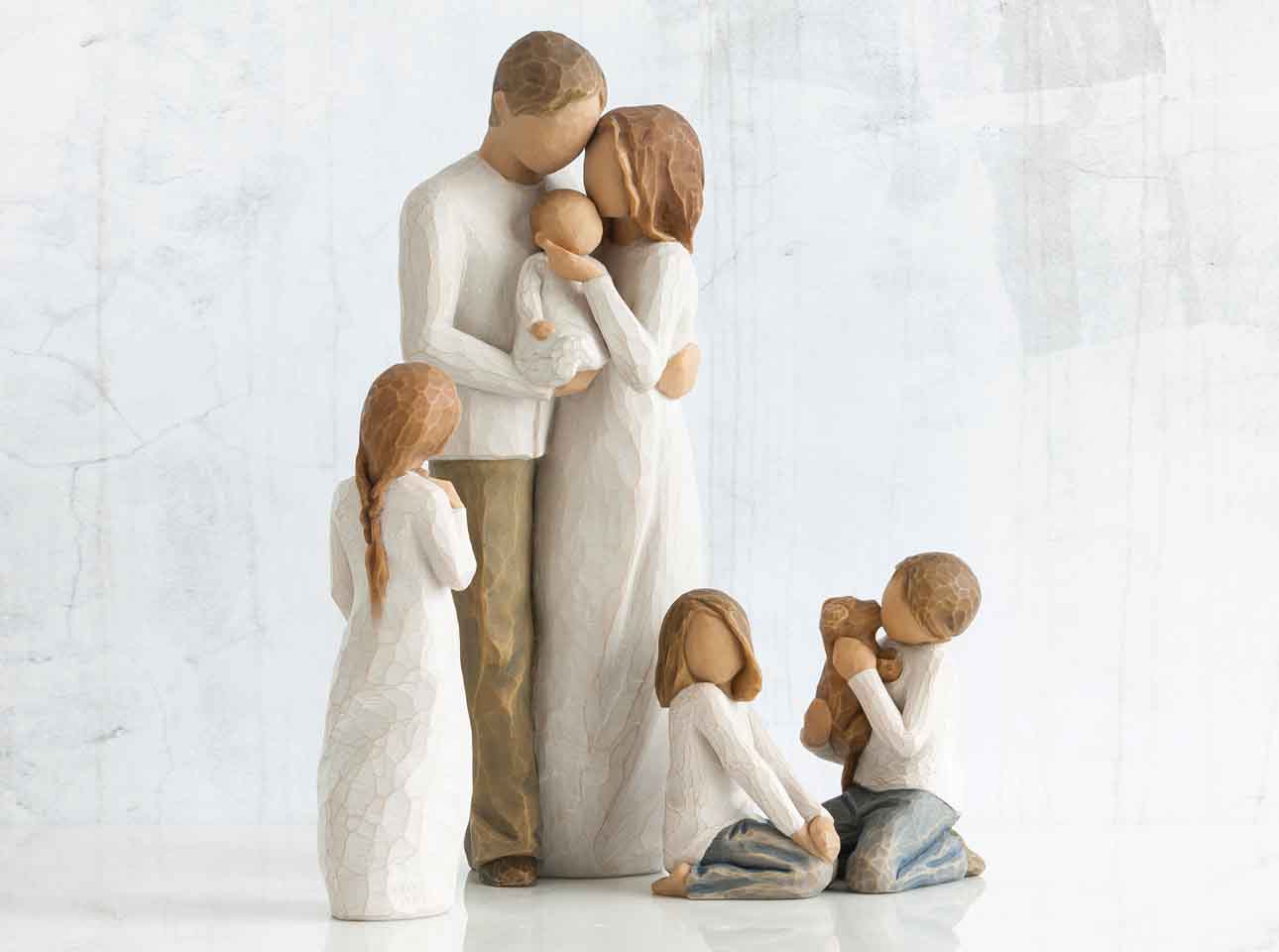 You can see in this group 'Remember' looks up with interest at the new baby whilst the younger siblings are more interested in playing with the puppy.
The two younger siblings have been turned out slightly, however remain touching the mothers legs so they are not left out and still seem to be part of the group.
When pieces are grouped together being turned towards each other or touching they appear more engaged with each other and look like they are interacting like families do. It's almost like you have captured a moment in time.
Don't be afraid to turn a piece around completely, by turning and touching pieces you see new interactions take place. Since they are designed and created in the round the figurines also start to look and interact with each other differently. You can also see some of the details in the back that weren't obvious before from the front.
For example the graceful posture of this girls back makes it seem like she is really listening to her grandmothers stories. Tenderness shows a Mum holding her youngest and enjoying a moment, while her two older sons wrestle and compete for attention. You can really start to see personalities come out when grouping like this.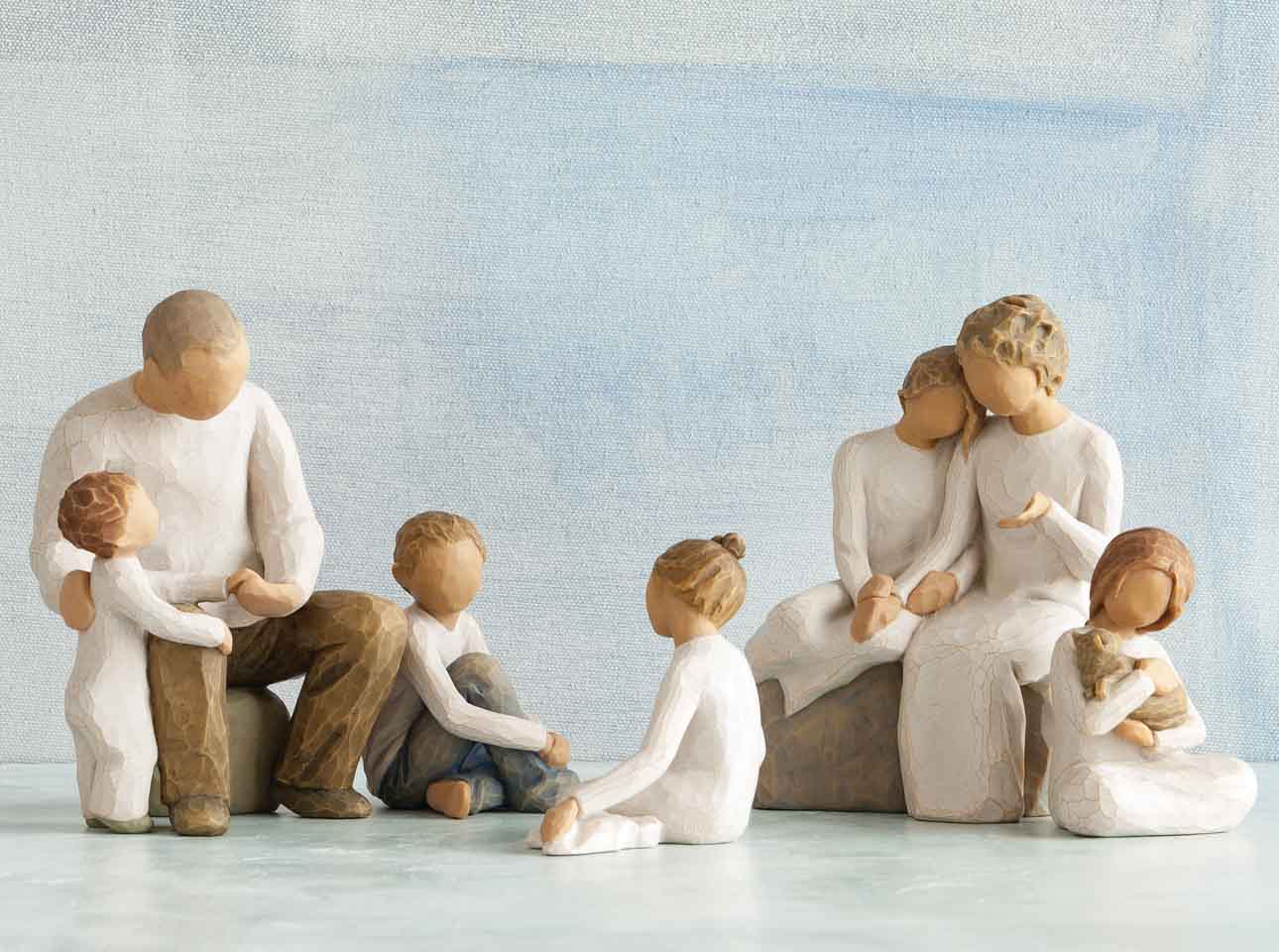 A great group gift idea for grandparents is to create a whole family where every grandchild picks their own piece to represent themselves to gift. Then you have a whole family grouping represented by all the kids and how they see themselves.
There are so many possibilities to create the perfect grouping that represents your family perfectly. Another thing to note is that even though each piece comes with a card stating their name and meaning, when creating a grouping you don't need to display these cards meaning all pieces can be interpreted however you like.
These pieces for example 'My Sister, My Friend' can just be two women, they don't have to be sisters. This 'Grandfather' figurine could be and Uncle with his Nephew.
Hopefully some of these ideas were helpful and here are some more below for different groups.
                                                                                                                                          
Parent & Children Ideas:
Family & Pet Ideas:
Grandparents & Grandchildren Ideas:
Sibling Ideas: